Deciding which course your child should pursue in school is a considerable concern. Each program comes with its own benefits. Most parents are now considering the Cambridge curriculum since it is straightforward yet effective.
The Cambridge curriculum school offers transnational coursework and approaches with local aspects or perspectives. This board is adaptable, competitive, and motivating all at once. Because of this, the Cambridge curriculum has become a sought-after program globally.
Are you considering looking for Cambridge curriculum schools in Ajman to secure a valuable learning experience for your children? If yes, we have compiled a few reasons why you must definitely do so. Keep reading
All About The Cambridge Curriculum
Cambridge Board came into existence in 1858. It was part of the globally known University of Cambridge in the United Kingdom. The goal was to raise educational standards by providing assessments to learners.
The board was formerly known as Cambridge Assessment International Education (CAIE). It offers a blend of basic academic foundation, co-curricular exercises, and holistic learning. This concept enables students to engage with various subjects while establishing connections.
This curriculum emphasises problem-solving learning and strong presentation skills. It brings an integrated approach to help transform learners into global citizens.
CAIE imparts a defined educational route. It helps students reach their goals in school, university, and professional life. The program offers education for children ages 5 to 19 and has a lot to offer.
Cambridge International states that approximately 8 million applicants each year in 10,000 schools in 170 countries study it.
Why Parents Choose A Cambridge Curriculum School For Their Children In Ajman
1. Global Curriculum
Cambridge curriculum is international. Many colleges and companies recognise it globally as a standard measure for education. The curriculum is versatile, challenging, and motivating. It is also culturally aware and multinational.
Cambridge learners get an inquisitive mind and a lifelong desire to study. They also develop the necessary skills for success in college and their future career. Students at Cambridge study for Cambridge international credentials. These credentials hold value around the world.
One can also integrate the Cambridge curriculum with national curricula in schools. Students transferring between schools can continue their studies using the same curriculum.
Cambridge curriculum and certifications are valid in many schools worldwide. It is the English-medium component of a bilingual education programme.
It also provides flexibility and allows students to work towards the program with dedication.  And they can pursue their particular national curriculum alongside.
2. Four Critical Stages
There are four 'Key Stages' in the British curriculum. These are one-year instructional units, 'KS'. They assess the pupils after every Key Stage. The first Key Phase comprises the early years from ages 2 to 5.
The KS1 and KS2 phases make up the primary level. The KS1 stage includes children aged 5 to 7 and KS2 from 8 to 11.
The secondary levels include KS3, from ages 12 to 14 and KS4, from 15 to 18. These stages provide educators with a comprehensive view of a student's academic progress. It also offers solutions for supporting students in reaching their educational goals.
3. A Vast Range Of Subjects
Students can choose from over 70 disciplines at the IGCSE level and over 50 at the A level, depending on their interests and future ambitions. This helps children build a passion for learning, which Cambridge International values highly.
 Cambridge curriculum schools in Ajman also offer a variety of subjects for your child's overall development.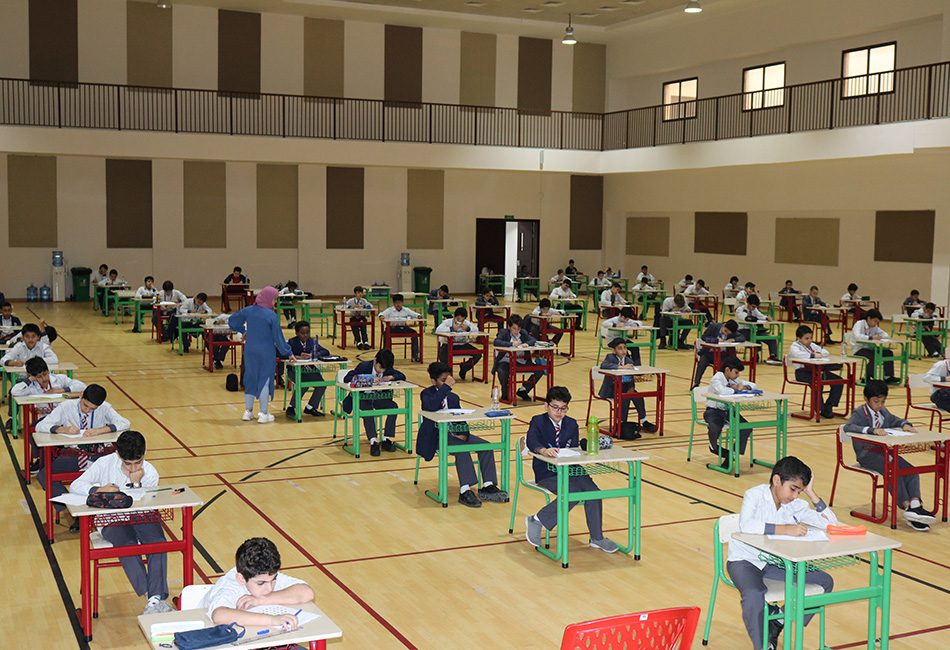 4. Credible Assessments
The core of a successful education is excellent evaluation. These exams are fair, legitimate, dependable, and practical. This reflects a student's genuine aptitude, regardless of the time and place of the test.
As a result, their evaluations have actual and long-term worth. They can serve as a lifelong passport to higher education or work.
Final exams present focus, incentive, and a challenge for students. This programme determines what is most important to kids. They test deep topic knowledge, conceptual comprehension, and higher cognitive skills.
They also assess learners in English and those who speak English as a secondary or foreign language. Their adaptable, linear assessment framework optimises teaching and learning time. It also supports a collaborative learning environment.
5. Global Acknowledgment
Cambridge credentials are widely recognised. Most institutions and companies in the UK and throughout the world accept it. A Cambridge qualification has a strong reputation. It will hold its value throughout the educational and professional career.
Over 2,100 institutions and colleges worldwide recognise Cambridge's credentials. It includes every university in the United Kingdom, totalling over 800. Universities and employers also accept these qualifications as proof of academic excellence.
These rigorous courses and examinations provide the tools one needs to succeed in higher education.
6. Building Communities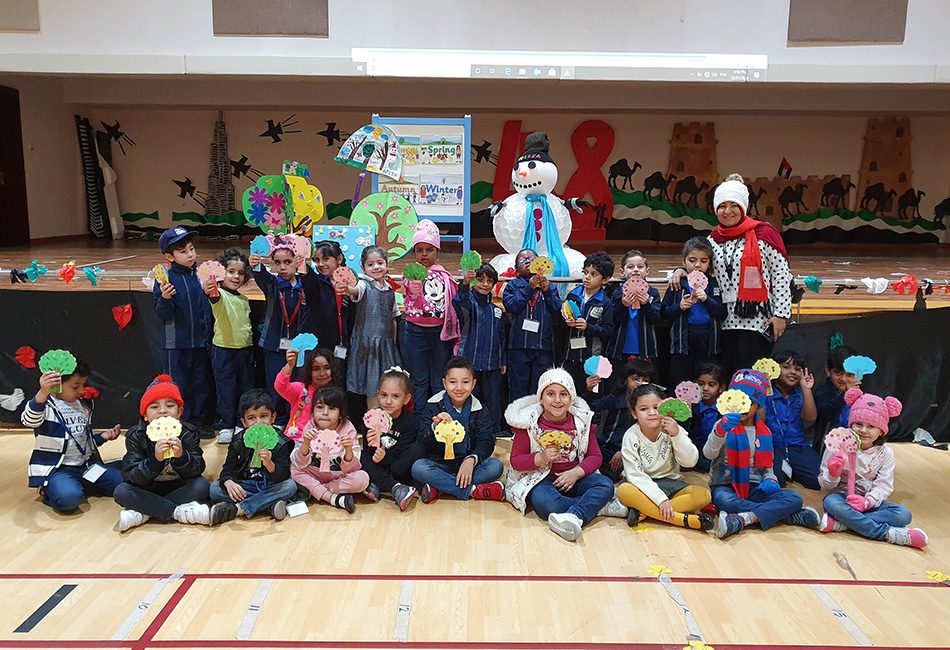 Cambridge curriculum schools in Ajman create their local communities, which they only operate and govern. These communities collaborate in areas such as educational leadership, curriculum preparation, career development, and teaching. It helps in exchanging information with best practices.
These local communities assist new schools in Cambridge or those through the transition, for example, with new Cambridge programs. They also come together to provide training and activities for students. These include sports day or debate clubs.
Teachers in Cambridge are also linked. Teachers share their perspectives, knowledge, and materials. This takes place online and in in-person professional learning communities. This lets them learn from one another.
These frequent earning events bring together experts from diverse fields. This allows them to share their skills and experience and optimises their teaching skills.
Final Thoughts
As a parent, you must wish to provide your children with the best education experience. In that case, you should consider this curriculum for their schooling. Cambridge curriculum is cutting-edge and comprehensive, making it one of Ajman's most popular international curriculum.