The role of education is crucial in a child's life. But it might be challenging to decide on the study program to pursue in school. Each course offers a unique set of benefits. Given how easy but effective the Cambridge curriculum is, it is becoming increasingly popular.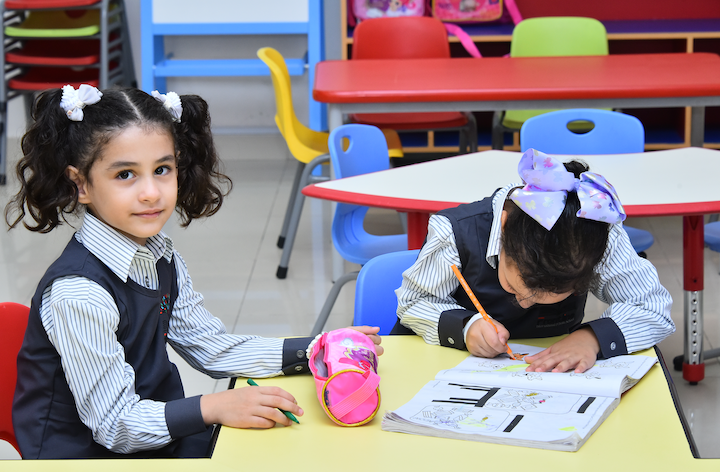 British schools are a primary choice for quality education around the world. The curriculum they offer helps young individuals prepare for success in institutions in the UK and beyond.
A Cambridge curriculum school has innovative coursework that is international. Their techniques also skillfully involve local components or opinions are present as well. This board is adaptable, competitive, and motivating.
Do you want to enrol your kid in the best British curriculum school? Then keep reading to find out what you should look for while selecting one.
All About The British Curriculum
The inception of the Cambridge Board took place in 1858. This board arose from the prestigious Cambridge University in the United Kingdom. The goal was to raise academic standards by giving students assessments to complete.
It combines solid academic foundation, extracurricular activities, and holistic learning. This concept allows students to communicate with people from various fields. It aids in the formation of bonds.
This curriculum places a strong emphasis on problem-solving skills and effective presentation skills. It needs a holistic strategy to help students become global citizens. The British curriculum lays forth a clear educational route. It helps students achieve their academic, university, and professional objectives.
The curriculum includes a variety of educational programmes for students aged 5 to 19, each with its own set of advantages. According to Cambridge International, this course is taken by approximately 8 million students across 10,000 schools in 170 countries annually.
What Should I Look For In A British Curriculum School In Ajman?
The British educational system emphasises invoking core skills like innovation, critical thinking, and adaptability in students. It creates a set of quantitative and realistic objectives. The approach aims to improve students' past knowledge while also equipping them for the future.
Here are some critical aspects you must consider while looking for the best British schools in Ajman      :
The Coursework
Students can choose from over 70 disciplines based on their interests and future aspirations. At the IGCSE level, they have a choice of over 50 courses, and at the A level, they have a choice of over 50 subjects. This creates a love of learning among children, which Cambridge values.
Cambridge curriculum schools in Ajman also offer diverse subjects to aid your child's complete development. It would be best to find schools with the best coursework per your child's interest.
The KeyStage
The British curriculum is split into 4 'Key Stages', each of which is a one-year academic unit. After each Key Stage, students have to take a test. The early years, between the ages of 2 and 5, comprise the first Key Phase.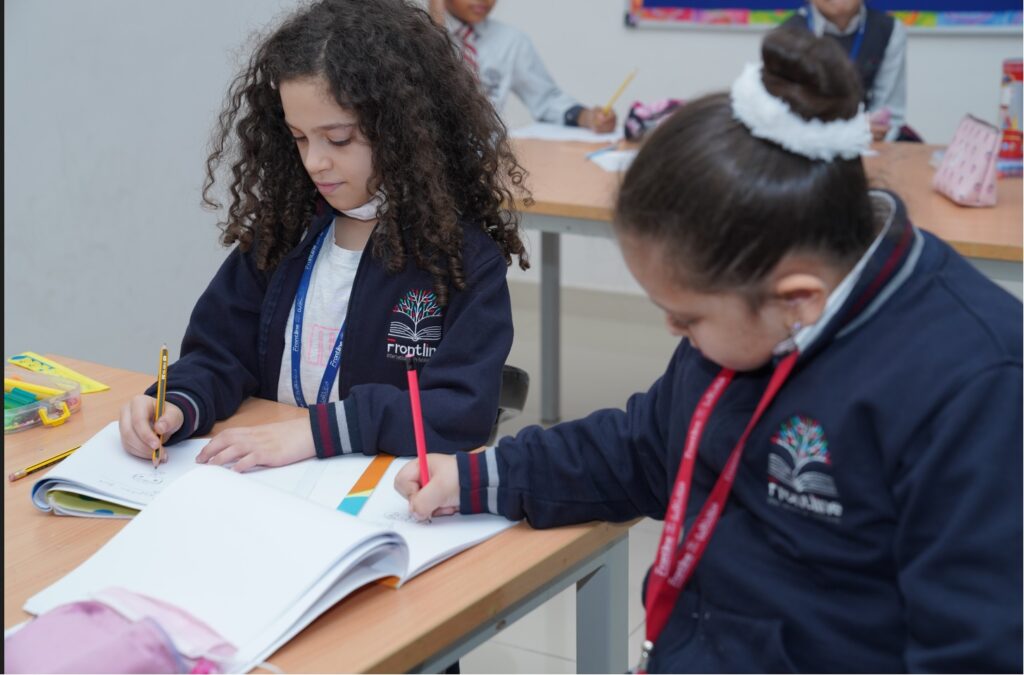 The KS1 and KS2 levels make up the primary level. Children in the KS1 level are between the ages of 5 and 7, while others in the KS2 stage are between the ages of 8 and 11. KS3 (ages 12 to 14) and KS4 (ages 15 to 18) are the secondary levels (ages 15 to 18).
Instructors can thoroughly understand a child's intellectual progress by going through these phases. It also offers solutions to assist students in achieving their educational goals. You should choose a school that recognises your child's needs according to the age group and level to which they belong.
Evaluation Pattern
The core of a successful education is excellent evaluation. Usually, the tests at British schools are fair, lawful, dependable, and valuable. This shows a student's genuine skill, regardless of the exam's time and place.
As a result, their evaluations are valuable both now and in the future. They might serve as a life ticket to further education or career. This software determines what matters most to the youngsters. They look for in-depth topic knowledge, conceptual comprehension, and exceptional cognitive talents.
They also put students who are learning English as a second or foreign language to the test. Their linear, adaptable evaluation system maximises learning and teaching time. It also fosters a collaborative learning environment.
Be sure to look for assessment patterns and the credibility of such tests to ensure that your child benefits most from these. The nature of assessments makes a massive difference in the academic experience.
Co-Curricular Activities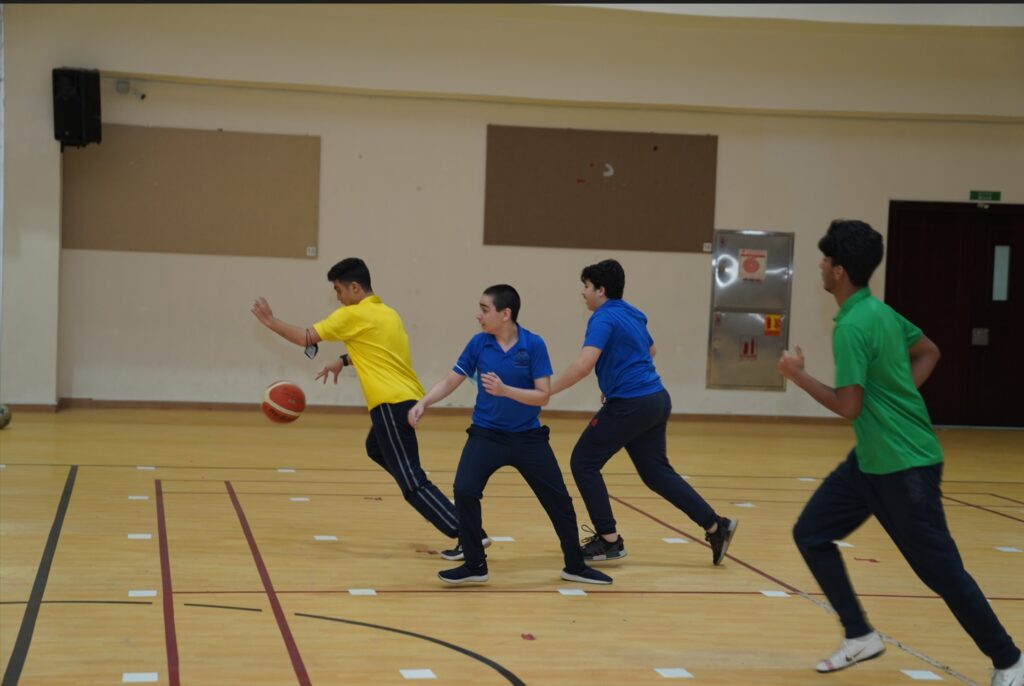 Co-curricular activities are vital for the overall development of your child. In the British Curriculum, studies do play a crucial role. However, the curiculum equally encourages kids to participate in extracurricular activities. In schools that provide this curriculum, team sports and performing arts are available.
In these schools, there is a strong sense of competitiveness and camaraderie. Debating, speaking, questioning, and problem-solving skills are also encouraged in schools. This comes in handy when individuals go to university and jobs.
Fee Structure
British curriculum schools usually provide a reasonable fee structure. If you are looking for schools in Ajman, make sure to compare the fees for each school. This way, you will be able to determine which school provides the best amenities at an affordable price.
Communities
Schools that follow the Cambridge curriculum develop their own local communities. These groups collaborate on learning leadership, curriculum development, professional advancement, and teaching. It facilitates the sharing of knowledge and best practices.
New Cambridge schools, particularly those in transition, are supported by the local community. They also work together to provide training and activities for students. They include things like sports days and discussion groups.
Teachers in Cambridge also connect with each other. They share their knowledge, experience, and resources. This helps them to benefit from one other's experiences. Professionals from a variety of fields get together for these frequent learning opportunities. It enables people to share their knowledge and expertise while also helping them to improve their skills.
These kinds of communities can help elevate the academic experience of your children. Hence, you should also look for these while selecting the best school.
Final Thoughts
The curriculum and the school you choose can make a huge difference in the academic experience of your child. Ensure that you check these points above carefully before choosing a British school in Ajman and securing the child's future!