Every parent wishes to give their child a quality education for their betterment and growth. And what better way of teaching than international curriculums that prepare students for hurdles at not just national but also international level!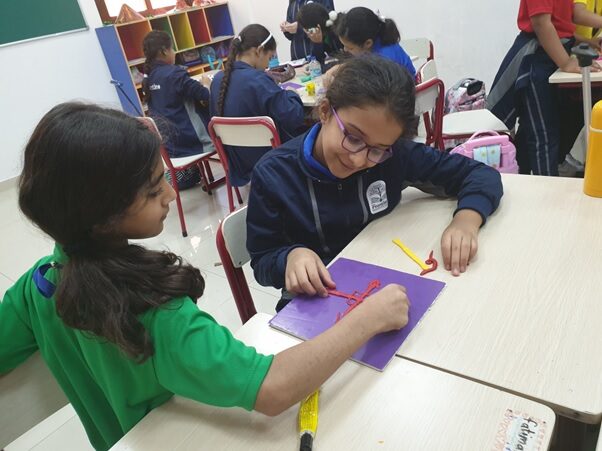 Schools with international curriculums are abundant in Ajman, but none is more popular than International Baccalaureate (IB) Curriculum and British Curriculum. Both are known for application-based education with holistic development of the child.
If you find yourself stuck between these two choices and have trouble finding the best school in Ajman, then you're at the right place. In the following sections, we've discussed, in detail, the two curriculums, their advantages, and their differences.
What Are the Features of the International Baccalaureate (IB) Curriculum?
The International Baccalaureate (IB) Curriculum is a globally recognised school curriculum launched by International Baccalaureate Organisation (IBO), a not-for-profit establishment.
Parents see it as an alternative to regular high school programs like the Advanced Placement program or A-levels. The advantages of this international curriculum are:
Broader Areas of Study
Contrary to the A-levels, which tend to narrow down subjects to three and four, IB allows learning from six subject groups. These vastly different groups include sciences, languages, and maths. The curriculum ensures that the students' minds are open to a broader breadth and depths of learning.
Learning Through Experience
Instead of merely learning facts, the students partake in CAS, i.e., Creativity, Activity, and Service. CAS gives them an authentic world experience by letting them face challenges they might encounter later.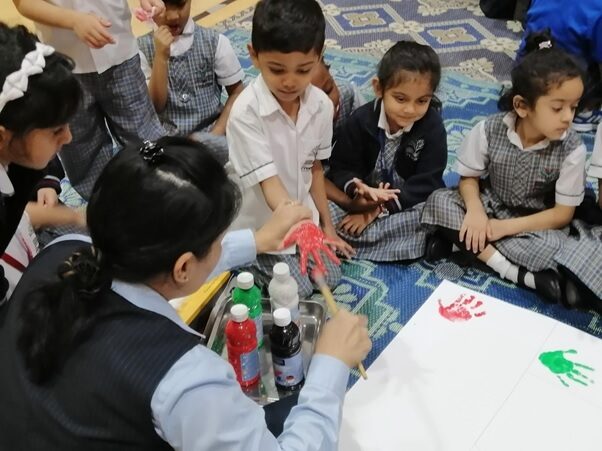 They're encouraged to participate in and pursue their interests through different clubs, projects, community services, and other co-curricular activities. However, their creative front engages them more with languages, mathematics, science & engineering education (MSE) than sports, arts, and humanities.
Freedom of Interests
The IB curriculum believes in giving freedom to students. Be it the freedom to learn or follow their instincts – they're motivated and encouraged. The schools make the students see the connection between what they learn in a classroom to the real world.
This connection then detects their interests and makes them into an area of study (or for use in The Extended Essay).
Global Recognition
The IB diploma is accepted worldwide. It is being offered by almost 150 countries and recognised by universities and colleges of over 90 countries. This includes prestigious Ivy League universities like Harvard, Yale, and Stanford.
What Benefits Does the British Curriculum Encompass?
The British curriculum schools in Ajman follow an educational system devised in the United Kingdom. It is a comprehensive curriculum that includes an array of subjects, including mathematics, history, English language, and geography.
The system ensures that students are shaped well through their formative years and succeed after graduation. So, should you select the best school in Ajman that teaches through the British curriculum? Find out through the following benefits:
Learning For The Future
In this rapidly changing world, it is integral for students to keep pace. The curriculum ensures to equip them with the present challenges and what is waiting for them tomorrow. They're taught advanced chemistry, physics, maths, and biology for a world advancing through these.
Besides studies in the classroom, their multidisciplinary nature takes them to the fields and engages them in various co-curricular activities.
Personality Development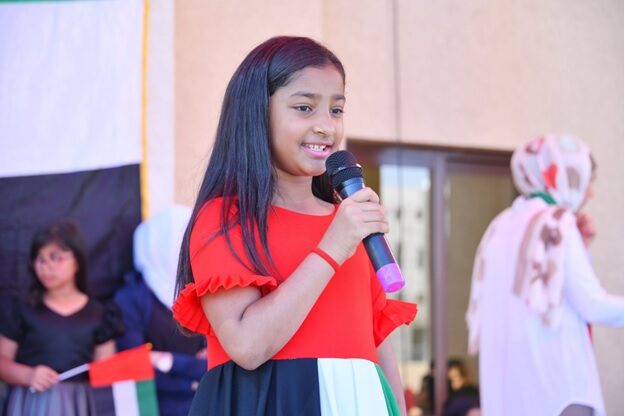 The curriculum also seeks to instate a viable school environment that sees to the students' personal growth. Their communication and camaraderie are enhanced through constant interactions, group activities, and projects.
Global Standard
There are several stages of the British Curriculum – Early Years (Ages 2 to 5), KS1 (Ages 5 to 7), KS2 (Ages 7 to 11), KS3 (Ages 11 to 14), KS4 (Ages 14 to 16), and KS5 (16 to 18). At the end of stage 4, they sit for (I)GCSE and the A-levels at the end of stage 5.
These examinations are recognised worldwide and offer students many opportunities across different countries. They're highly prestigious and are the basis of admission for many universities and companies.
Difference between International Baccalaureate (IB) and British Curriculum
IB and British curricula are very similar in regards to being an international system focused on the complete development of students. However, the main difference that makes each system unique is its programmatic approach.
The British alternative offers more subjects in the initial stages (barring A-levels) than the traditional IB. They also have typically smaller class sizes with more attention spread across students. This is especially beneficial for students who tend to fall behind.
While IB has creativity in the curriculum, it has more to do with languages, mathematics, science & engineering education (MSE) than arts and humanities. The course is tough to follow and requires rigorous practice.
Which Curriculum Should You Select for Your Child?
While searching for the best school in Ajman for your child, you've to keep several factors in mind. Their personality type and interests will play the ultimate role in the decision.
IBS is a system with a rigid structure and relentless studies. Keeping up with the course while still following their dreams is complicated, and several students tend to give up. Parents searching for an academic challenge can invest in IB school.
However, the British curriculum is an ideal system with more accessible subjects and overall holistic development. Students have more time to insert themselves into extracurricular activities and explore their passion. They are also saved from the burnout that students feel from academic pressure and expectations.
The British curriculum schools in Ajman have smaller class sizes, ensuring everyone stays on the same page throughout the years. Teachers, too, get a chance to focus on each student's strengths and bring out the best in them.
Final Thoughts
In the end, despite their pros and cons, they're amazing education systems. The curriculum will aid your child's potential and help them achieve success. They're internationally recognised and promise to keep the students' futures secured in any part of the world. As a parent, you just have to discover your child's needs and enrol in one that is the best fit!