One of the oldest and most respected curricula in the field of international schooling is the British Curriculum. It is preferred by schools all around the UAE, including Ajman. Moreover, it is an excellent option for giving children a top-notch education.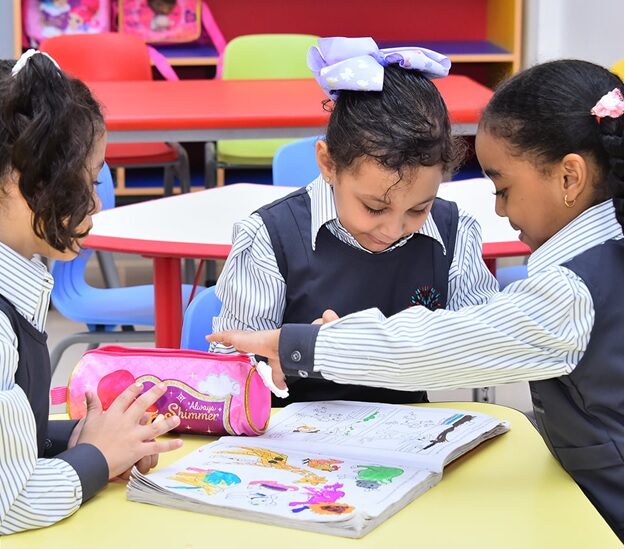 To prepare their kids for success at British colleges and beyond, parents from around the globe send them to British schools. However, it might be difficult for many parents looking for the finest school for their kids to comprehend the specifics of the British Curriculum and how it differs from other top-notch foreign curricula.
Are you looking for a British curriculum school for your kid? Wondering if your child would thrive in a British curriculum school? Read on to discover different aspects and advantages of a British international curriculum for your kid.
How Does A British Curriculum Benefit Your Child?
Here are the significant benefits that a British school in Ajman provides to your kid:
1. Increasing Problem-Solving Capabilities:
One of the advantages of British Curriculum Education is that it teaches students how to acquire and develop logical and critical thinking. It focuses on the ability to make independent judgments.
When kids grow up, they have several difficult decisions to make, including how to pay off college debts, get employment, buy a home and vehicle, support their families, etc.
However, someone who has invested years in their education ought to be able to make wise choices concerning these numerous problems. Individuals are capable of forming their own beliefs and are adept at locating strong and trustworthy arguments and supporting data to support and validate those opinions.
2. Strengthening The Economy:
People with solid educational and scholarly credentials often find well-paying employment. Their work alternatives improve as their education and achievements increase. People who were impoverished as children but later became educated have a good chance of changing their life around, which helps to lower the rate of poverty in society.
Since British Curriculum Education is about acquiring information, utilising it sensibly, and simultaneously enhancing the lives of others, it aids in a country's economic growth.
3. Contributing To The Community:
What are the social benefits of British Curriculum education? People with British Curriculum education recognise the importance of living in a safe and secure community. They are more likely to participate in initiatives that benefit both their community and society as a whole. After all, getting engaged and assisting the less fortunate is crucial to creating a better world for all.
4. Establishing A Modern Society:
For today's society, education is crucial. One must learn about heritage, history, and other essential topics to contribute to contemporary culture. British Curriculum Education shapes individuals into leaders. It teaches them how to lead with passion and original ideas and provides them with knowledge.
People who have received a British Curriculum education can easily distinguish between good and bad, making them better humans for tomorrow.
5. Education That Extends Beyond The Campus:
Although the best British Schools In Ajman place a lot of emphasis on academics, pupils have the opportunity to follow their extracurricular hobbies and passions. Team sports and the performing arts are both extensively offered in international schools in Ajman.
British schools in Ajman and its worldwide affiliates share a strong camaraderie and enthusiasm. Debating, analysing, questioning, and problem-solving abilities, which are crucial and will be very helpful when students attend college and later become a part of the workforce, are also promoted in the classroom.
6. Universal Recognition:
The British educational system is well-known and esteemed by universities and companies worldwide. The British curriculum has a prominent position. It becomes obvious when contrasted with more linear learning methods.
This happens due to the continual improvement of the curriculum to include skills that companies are looking for. It provides leadership, collaboration, problem-solving, global mindset, digital literacy, breadth of thinking, and originality.
Along with the British curriculum's emphasis on academic success, respect, and good manners, which guarantees that personal growth is at the center of learning, it also prioritises private, social, physical, and economic education.
7. Personal Skills Development: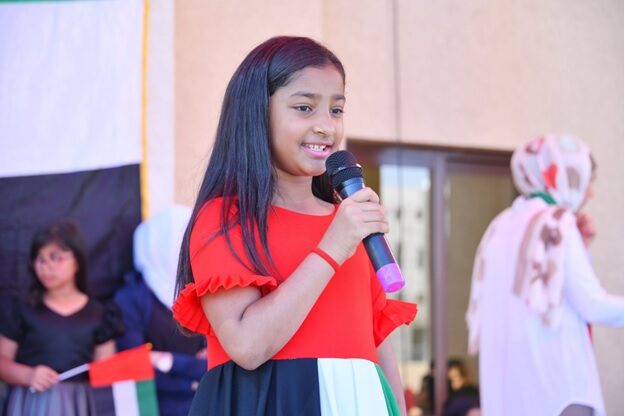 Throughout their time in school, students must complete various tasks, conversations, courses, and other things. As a result, students get a fantastic skill set they may use in the workplace.
In addition, extracurricular activities teach pupils skills in the arts, athletics, and other areas that benefit their interpersonal relationships. Some of these skills include:
More Efficiency
Those with education have faced more challenges and excelled despite them. They are adept at managing their time, skills, and productivity. Students may bring that constructive enthusiasm to the job after graduation.
Better Interaction
The students expect written assignments, group projects, conversations, and public presentations. This results in superb spoken communication, writing interaction, and group communication abilities.
Critical-Thinking Techniques
Education allows one to think and think effectively. They are encouraged to ponder, ask questions, and evaluate. These are essential skills for success in the future.
Skills Assessment
Some people possess talents they haven't yet identified or had the chance to develop. Education challenges the intellect, introduces pupils to fresh ideas, and motivates them to do better. Students may discover abilities they had no idea they had as a consequence.
Higher Levels of Discipline
With each year of school that a student completes, they are given more responsibility. It is the student's responsibility to organise their time and make their success, which helps develop self-discipline skills.
Final Thoughts
Education may contribute to the development of morals, beliefs, and talents. It moulds kids to become well-rounded, tolerant adults. They become ready to alter the course of the world for the better.
The points above talk about some of Ajman's benefits of the British curriculum school. It'll help you get a deeper insight into what kind of education you expect for your kid from such institutions.